Bonnie and Bella's Happy Tail
Bonnie and Bella – our beautiful purebred Cavalier King Charles Spaniel girls.  Bonnie 8yo and Bella 4yo.
These girls love each other – and everyone and everything else.  They are both very sweet and are never far apart – often choosing to share a bed.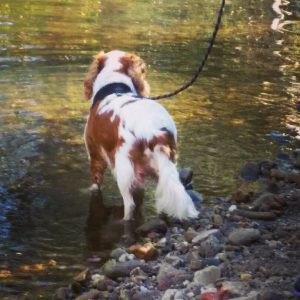 They have been adopted by Kirsty and are now enjoying regular walks, warm beds inside, good food and lots and lots of love.