Holiday Care Program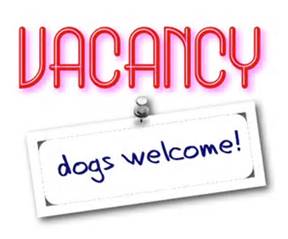 Hope Springs Eternal understands that dogs are happier in a home environment where they can be part of the family, be warm, safe, comfortable – and have companionship
We also understand that families like to know that their precious pooch is happy, safe, and having a good time – when they are going away and can't take their pup with them.
Hope Springs is offering a holiday stay program – to help support our rescue and re-homing efforts.
Your pooch can come and stay for the holidays and you can feel comfortable, knowing that they:
Will receive regular walks

Will be fed their usual diet

Any medications can be dispensed as required

They will receive medical attention, should it be required

They can have a meaty bone for enjoyment and teeth cleaning, once a week

They can be picked up and dropped off
You can also feel good, knowing that the money you pay toward their holiday care, will directly benefit another dog and family requiring care and our services – as all money made out of this venture will go directly into our rescue and rehoming efforts.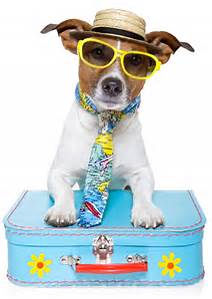 Holiday Care Costs:
Rates
1 Dog
2 Dogs

Per Day/Night

$30

$50

Week (7 days)

$200

$350

A surcharge of $5 per day will apply to all SA Public Holidays.

A discount will be applied to holidays longer than 4 weeks. Please ask for a quote.

Bank Details:

Account: HSE Dog Rescue Community Acct.

BSB: 325 185

Account No: 03614178
You provide:
Normal food (to prevent upset tummies)
Lead and/or harness
Bed and blanket and favourite toys
We will provide: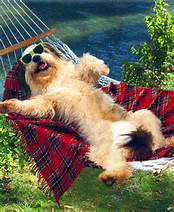 Texts to let you know how your dog is going
Pick up and drop off – if required
Dogs going into Holiday Care must have current vaccination status.
Check the Booking Calendar to ensure that there is a place free for your nominated holiday period.
**Please note we will not be taking holiday care bookings for the period 14 April 2023 to 7 May 2023 – as we will be taking a long overdue holiday **
| | |
| --- | --- |
| Holiday care availibility | Dates marked in Green may be available |
Please complete an Application Form if you would like to apply for a Holiday Care Place
Hope Springs Farm Stay Holidays
Hello Muddah, Hello Faddah,
Here I am at – Camp Mt Barker
Camp is very – entertaining
Chasing ducks 🦆 into the water
When it's not raining.
We went hiking, up the Summit
Saw some kangaroos and some 🐰 rabbits
Hender loop walk – gives us calfies
Love the way they run away – when we do barkies
Harper Road walk – we see Brownie
He runs the fence  like – he is crazy
Winery Road walk – is very pretty
Maisie flurbles – Dog-father says she's being very lazy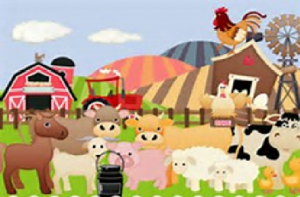 Then there's Oscar – he's a big bird 🐦-
He could stomp you – or so I've heard
He's got long legs and a long neck
Makes him kinda' look – somewhat ab-surd
Folklore says – he likes to wander
Down the driveway – and somewhere yonder
Heard it tell that – he likes to donk you
Eats nuts and bolts and paint – resulting in – some coloured poo!
Leroy and Lottie are very cranky
They've got long necks – makes them look lanky
They hiss and flap and honk their heads away
Seems to me – they've got an awful lot they want to say!
Rosie and Reuben – gosling hatching
Dougal and Ollie – need friends matching
Then there's chickens – round the corner
About Mo the Rooster – we havta' warn ya!
An alpaca – name of Kuna
Wish I'd known him, kind of sooner
He's a fun guy and he likes to tease
Aussie watches on and sniggers –   at what he sees!
The Hope Springs Gang – they are okay
Though it seems they sometimes – have a lot to say
That Dog-Father – he's a good cook
And the laps and pats are plenty when you need a sook.
Muddah, Faddah – I say in earnest
Not a bad place to take – a rest!
No need to worry – I am o-kay
Havin' quite a blast – on my farm-stay holi-day!
We would also like to hear from people who may be interested in providing holiday care for a puppy
– perhaps you like the idea of having a dog for a little while but can't commit to full time and ongoing care of a pooch? –
this may be the answer for you – a dog for holidays!