Tilly and Jack-Diesel Twisl's Happy Tail
Tilly and Diesel came into our care with four other Chihuahua's from a breeding establishment – when their elderly owner passed away.  They stayed with us for about 7 months and we became very fond of them.
They are two of the most bonded dogs I've ever met.  They are rarely apart and just love one another.
It took some time but we finally found them just the right dog parents in Millie and Nardy.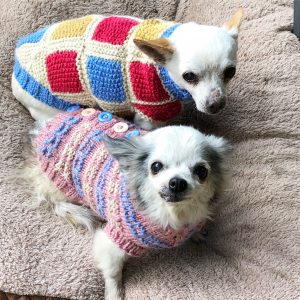 Happy Tails my beautiful Twisl's