Sheltie's Happy Tail
Sheltie was the dearly loved companion of Esme.  When Esme became unwell and was hospitalised, Sheltie was left home alone for about 3 weeks with someone coming to feed and walk her.
When it became clear that Esme wouldn't be returning home, Sheltie was rehomed.  However she was a little anxious about the changes in her life and didn't understand what was going on.  She barked at night in her new home.  Her new owners couldn't cope with it and asked whether we could take her.
Sheltie was with us for a number of weeks while we got on top of some re-emerging health issues that had regressed since her Mum stopped caring for her.
She was a very sweet girl except for just one thing:  YOU MUST NOT BE LATE WITH HER DINNER OR TREATS! If you are, Sheltie will let you know very loudly that she is not putting up with that!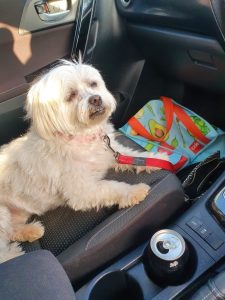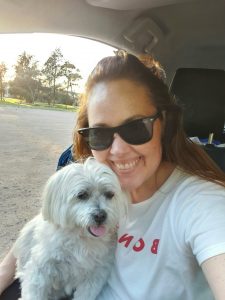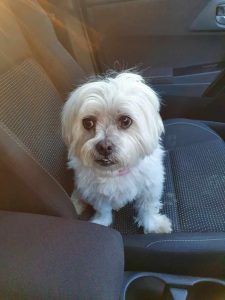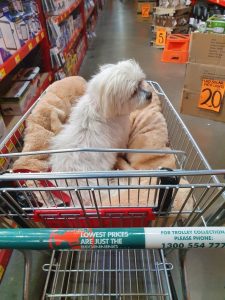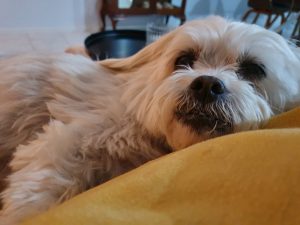 She has now been adopted by Mum, Denise.  The two adore one another.  Sheltie is so happy and relaxed and is enjoying being a single dog in a quiet single household again.  She likes using Mum's slippers as a pillow for her head, and enjoys trips in the car, and to Bunnings, walks to the park and meeting and chatting to the neighbours and their dogs.
Happy Tails Sweetie xx