Poppy's Happy Tail
Poppy was a young (and very beautiful) triple merle Border Collie who developed a high degree of anxiousness as she transitioned from puppyhood to adulthood.  It caused her to be aggressive to the other dog she shared her family with.
Although her family did everything they possibly could for Poppy – and she improved enormously – it became evident that she couldn't live happily with another dog and her family made the heartbreaking decision to find her a new home and asked us if we could help.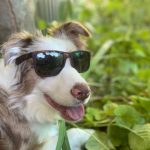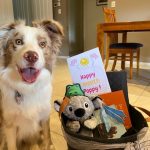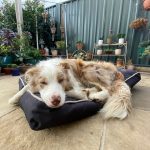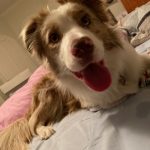 We found the perfect home for Poppy and she is beyond happy and adored!
Happy Tails Poppy!