Keeley and Kasey's Happy Tail
Keeley (14) and Kasey (8) came into our care when their Mum had to move into a rental and couldn't find one that was pet friendly.  The girls were fostered at Hope Springs and quickly won our hearts.  They were both so good natured and took everything and everyone in their stride.
Keeley is the loudest snorer we've ever had and Kasey is the BEST cuddler we've had in our care.
We found them a beautiful adoptive home with Jan and Steve who both adore them and are grateful for the extra dimension having the girls has added to their life.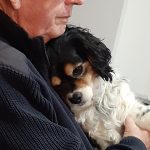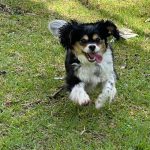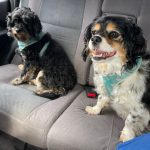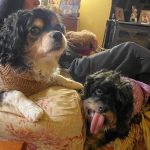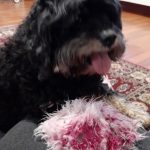 We were sorry to see them go but just know that they have definitely found their Happy Tail