Ffion's Happy Tail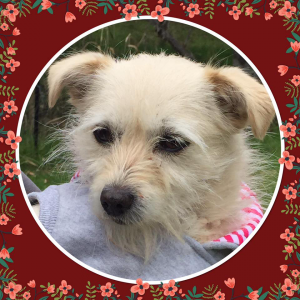 Poor little Ffion was left behind in a rental property when her people moved out.  She is a young girl who was absolutely terrified when we picked her up, crawling with fleas and came onto heat from the stress of her ordeal.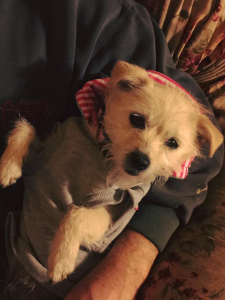 After a night at Hope Springs, we kitted her out with a new bed, blanket, jumper, coat, toys, collar, harness, lead and bowl, and she went into care with Pam and Chris.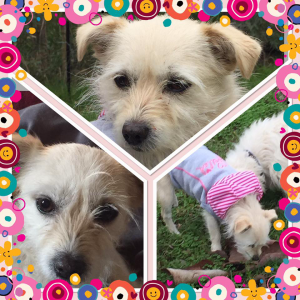 After a period of time settling in, her personality started to shine through and she settled down – and settled in.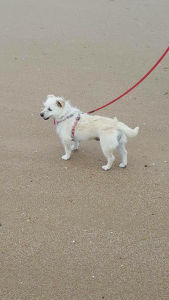 She has now been adopted by Chris and Pam and will have a very spoilt life, indeed.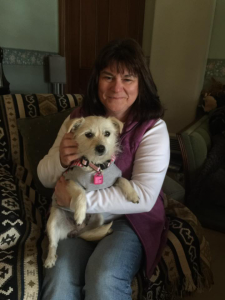 Ffion and her new Mum.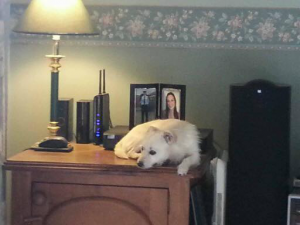 Fi wanted to be a family photo!
Happy Tails Fi!