Melly's Meanderings – 13 February 2016
Oh Hi Beautiful People – Mummy says I should tell you a bit about me. I'm the only one now – that the Dog Parents have had since a puppy.
Mummy says I should tell you that I've always been called Baby Dog – even though  I've been a big girl for a long time   – in fact I'm 12 now.
Mum says I should tell you that I've always been a Mummy's Girl – and that if I know Mums here and I'm not with her  – I will do whatever it takes to be reunited with her.
Mummy says I also get a bit jealous of the other dogs sometimes and will make sure I get my spot next to Mum – even if that means I have to sit on the other dogs – and if they touch my favourite pink handbag toy or any of my other bestest toys, I hide them in my bed – so they can't have them.
Mummy says i should tell you that if I were the kind of dog to have a car – it would be  a Kombi with big flowers painted on it and Peace'n'Love She says I'm a hippy chick!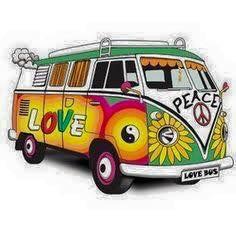 Mummy says I'm the sweetest, most loving and gentle dog shes ever met but that I'm so laid back that I'm basically comatose.
Mummy says – Im not perfect though – I just love rolling in smelly stuff and I'm very fond of barking at possums, fishing for yabby claws in the creek and fossicking for possum poo. I also like to rush up to the chicken pen and scare the eggs right out of them girls.
I used to be a town girl and a beach babe but now I'm happy bein a tree lovin hippy chick with flowers in my hair.
I generally have quite a lot to say for myself and I have quite a chat with Mum when she gets home. I'm also a bit of a tell-tale Mum says – because I dob on the other dogs – but I just want to make sure she knows what's going on. I'm also very musical – and I play several different squeaky toys. I do a little impromptu concert every night for Mum and Dad while they're getting dinner ready.
Sometimes me and Maisie do a duet and now Mack joins in too. You should hear it – we are like the Partridge family – only furry. Mummy says we could be called "The Fluff Buckets" or the "Dogs-Stars" or the "Three Squeakers".
My family also calls me Nurse Mellie because I always seem to know when any of my family aren't well and I'm extra kind and loving to them. When any of the other dogs come home from the vets, I like to give them a thorough examination to see what the problem is, what they've had done and what sort of nursing care they're going to need.
Yesterday – I told Mum Maisie's got a sore toe and I think she needs to go and see Dr Digby at the Vet. Mums gonna take her today prob'ly.
Anyway, I have ta go and find my handbag for shopping later so stay cool beautiful people – and Peace and love to you all❤️✌❤️