Mack's Monologues – 26 May 2016
Dear Hope Springs Community Members – Its been some time since I've written and shared my journal entries. ✍
You may recall that last correspondence covered my consultation and subsequent medical treatment with my Harley Street Personal Physician Man. I had to take to my bed chamber for a spell following those sorry events.
Once I was up and able again, I had to tend to various matters on the Estate. My manservant, butler and personal chef took leave (leave of his senses in my personal and humble opinion) for a period of two weeks and I was left with only the miserly ministrations of the housekeeper, chauffeur and cooks assistant.
Thankfully, my good man put aside some preserves for me prior to his departure – so I was not subjected to the limited capabilities and offerings of the Housekeeper.
Honestly, I don't like to speak ill or blot anyones copy book – but that woman is quite the dim-witted dullard – being quite deficient of any useful skill in the cooking department. She claims that she has superior cooking skills but my good man – I do not consider 10 ways with toast – to be cooking! I also think the woman has a problem with the health elixir she claims to need to administer to herself each evening – between you and me – IT DOES NOT SEEM TO HELP HER!!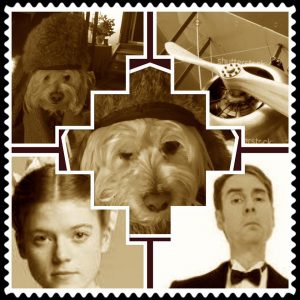 If it weren't for the fact that the woman has an ample lap and I'm often in need of a soft place to lay my head – and be relaxed and revitalised with a good remedial massage – I'd have no option but to terminate her services.
On a more relevant and less salacious note – I have been taking an avid interest in stocking the estate with some more unique and unusual livestock.
Many of the Gentry and Gentleman Farmers have deer and chickens. I have decided to diversify my livestock endeavours.
Did I ever tell you I was a Colonel in Her Majesty's Royal Airforce? I flew Sopwith Camels for a time and I've kept up my flying in my personal plane.✈️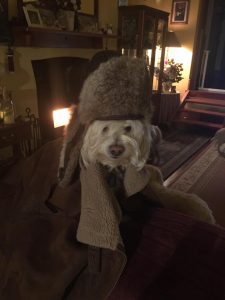 I have travelled to far flung places in my pursuit of diverse livestock. I flew West to Blewett Springs and pur-chased some exotic alpaca creatures (women and girls – though I'm not sure why I did not follow my own wise counsel – and stick to buying boys and men). Solidarity – Old Bean – there's a lot up be said for that!
I also flew East to the Great Annual Poultry Show and purloined some Pleasant Pheasants from Mt Pleasant, no less. No, I'm not a Pheasant Plucker – I'm a pheasant pluckers son – and I'll keep on plucking pheasants – till the pheasant plucking's done. But……. I digress!
I really had a penchant to purchase a peacock or two. The Good Lady of the Estate however would not countenance the cacophony. She said they are messy critters who make a mess of matters.
I said Oh Tish Tosh Woman – and she flounced off in a fuming fug.
I've seen a number of bunnies about recently and so set my best retrieving hounds and sight hounds to the task of rounding them up and running them off. As I don't actually have any retrieving or sight hounds – I had to settle for sending Melly, Sandy and Maisie. I know, I know – Old Chap – Never send a woman to do a man's work – Bunch o' Frilly Blouses, Flock o' flouncing floozies, doyen of ditzy ditherer's. I'm sure I don't need to tell you the bunny got away – and I swear I saw him sitting at the top of the hill with his paw raised pugnaciously in prissy power!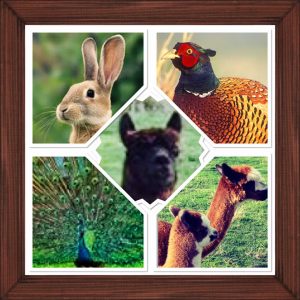 Anyway – my Good Man – it's time for my brandy snifter – and a good game of Whist with Lord George of the Gorge and Baron BJ of Barker. Winner takes All Old Man. Well … Pip Pip and Cheerio, Chaps.
Lord Mackie of Burnbank