Sally
Sally is a 4 yo female short haired Border Collie who has just come in to care with us.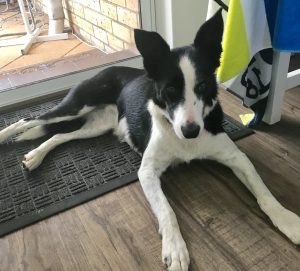 Sally is desexed, microchipped and up to date with her vaccinations.
Sally has some anxiety that manifests as fear of new people she doesn't know at home, fear of new dogs, and fear of noises such as power tools or noises coming from the neighbours.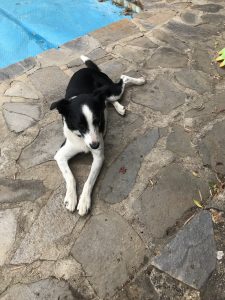 It was for this reason that her family (who loved her dearly) sought to find her a new home. She would bark and rush the fence when the neighbour was making any noise and tensions escalated.
She has had some training with a behavioural trainer but her anxiety inhibits her focus at times and impeded complete success.
We think Sally would benefit from living with a family on a rural property – where it would not matter if she barked at noises that scared her and is not likely to annoy neighbours.
She will need a family who understand the breed and are prepared to be patient  with her.
It is likely that Sally will always have a level of anxiety – however she and her family can live a very happy life if there is acceptance of her anxiety and the triggers for it.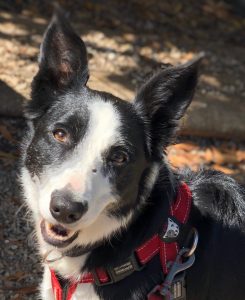 She loves her family, enjoys long walks, hates immersing herself in water but loves biting the water coming out of the hose, lived very happily with another older female Border Collie and happily lay outside a cafe with her sister while the family had coffee inside.
She is currently on medication and we will review this in conjunction with the vet to see whether it is right for her or could be modified or ceased.
It is really important that Sally not bounce around from one home to another – so please be sure you can offer what Sally needs before applying to adopt her. Our adoption trial policy will still apply but our preference is to find her stability and security from the outset.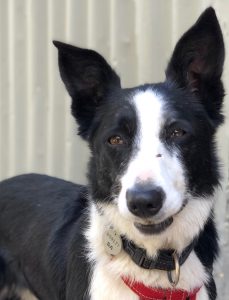 We will continue to provide support post adoption to ensure Sally is set up for success with her new family.