Olly
Olly is a 2 year old short coat Chihuahua.  He is a fine looking fellow with a thick luxuriant chocolate coat.
As Olly has not lived inside as a valued family member previously, he needs a family who has the patience and the time to toilet train him, teach him to walk on a lead and enjoy an outing and allow him to live inside as a treasured family member receiving regular love, attention and care. He may benefit from having another friendly little confident dog that he can draw confidence from as he is very timid and skittish at present.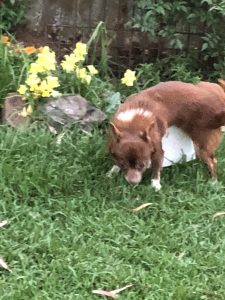 He is not quite ready for adoption yet but if you are interested, please complete an adoption application and when he's ready, we will consider those who have applied.